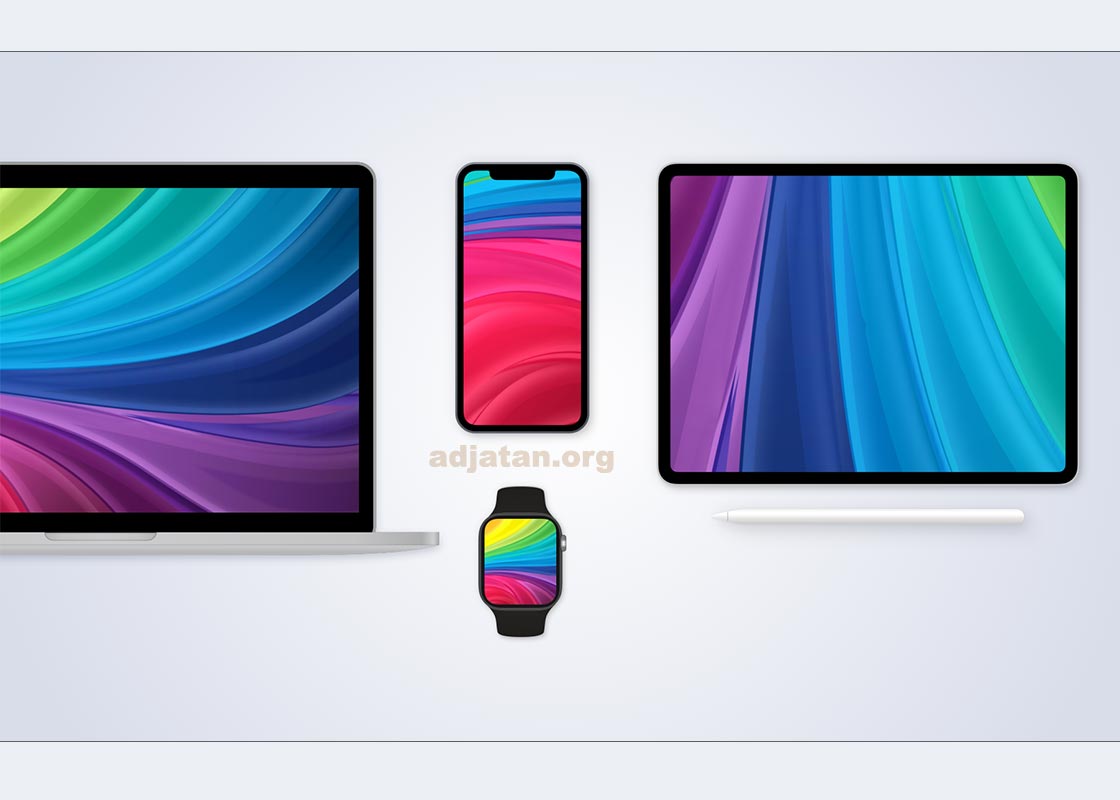 Apple is a globally renowned brand known for the quality of its products and its premium pricing strategy. However, many consumers wonder if the high cost of Apple products is justified and if they can expect superior durability and support compared to other technology industry competitors. In this article, we will examine these questions in detail.
What are the products (devices and applications) developed by Apple?
Here is a non-exhaustive list of the products concerned:
Mac (desktop and laptop computers)
iPhone (smartphones)
iPad (tablets)
Apple Watch (smartwatches)
iPod (portable music players)
Apple TV (media streaming device)
AirPods (wireless earbuds)
HomePod (smart speaker)
iMac (all-in-one desktop computer)
MacBook Air (lightweight and compact laptop computer)
MacBook Pro (high-end laptop computer)
Mac mini (compact desktop computer)
Mac Pro (high-end desktop computer for professionals)
Apple Display (high-resolution computer monitor)
Airport (Wi-Fi router)
macOS (operating system for Mac computers)
iOS (operating system for iPhone, iPad, and iPod touch)
iPadOS (operating system dedicated to iPads)
watchOS (operating system for Apple Watch)
tvOS (operating system for Apple TV)
Safari (web browser)
iTunes (media management software)
iWork (office suite including Pages, Numbers, and Keynote)
Final Cut Pro X (professional video editing software)
Logic Pro X (professional music production software)
GarageBand (recording and music production software)
Xcode (integrated development environment for Mac, iOS, and watchOS application developers)
The cost of Apple devices
It is undeniable that Apple products are often more expensive than those of the competition. The brand is known for its elegant design, superior manufacturing quality, and reputation for innovation. Consumers are often willing to pay more for these features. Apple products are also often equipped with cutting-edge technologies, such as high-resolution Retina displays and powerful processors. These superior quality components cost more to produce and are therefore reflected in the final price of the products.
However, it should be noted that price comparison should also take into account the quality of the products and the specific features of each product. Apple products are often considered more expensive than those of the competition, but they can also offer superior quality and features.
The durability of Apple devices
Apple has a strong reputation for the durability of its products. Apple devices are known for their superior manufacturing quality and longevity. The brand uses superior quality materials to manufacture its products, such as aluminum and tempered glass, which are more durable than the plastics used by some competitors.
Apple is also known for its recycling and repair programs, which aim to extend the life of products and reduce electronic waste. Apple also offers a one-year limited warranty for all its products and an extended AppleCare+ warranty that can be purchased to extend coverage.
The support offered to users
Apple is also known for its excellent customer support. The brand has a vast network of service and repair centers around the world, where users can get their products repaired or receive help with technical issues. Apple also offers phone support, online chat, and online assistance for users who need help.
Compared to other technology industry competitors, Apple is often considered to offer superior customer support. Other brands may offer similar warranties, but they may not have the same level of customer support and repair as offered by Apple.
In terms of support, Apple offers software updates for its devices for several years after their release. In general, iPhones receive software updates for about five years, which means that users can continue to use their phones with the latest features and security fixes for an extended period. This is longer than what many competitors offer, which can be an important factor for consumers who want to keep their devices up to date and secure.
In conclusion, the high cost of Apple products can be attributed to several factors, including the brand's reputation for innovation, superior quality, and durability, as well as the cutting-edge technologies used in the products. However, consumers should also take into account the quality of the products and the specific features offered by each product before making a purchasing decision. Ultimately, the durability and support offered by Apple can be important considerations for consumers who want a reliable and long-lasting product.